Countless possibilities
More than just a simple checkout.
Dashboard
Your personal dashboard is available on all mobile devices and can always be updated.
Inventory management
Our POS system tracks inventory levels and generates sales statistics. This way, you can keep an eye on your stock and financials.
E-Commerce API
The Online Shop API is the ideal extension for your stationary business. Open your business to the whole world and sell to anyone, anywhere, anytime.

OPERATION EASIER THAN COOKING
The best partner for gastronomies.
also suitable for employees who have no previous technical knowledge
all revenues are transparent and can be viewed at a glance
payments with EC or credit card are possible
100% law complient
MAKE AN APPOINTMENT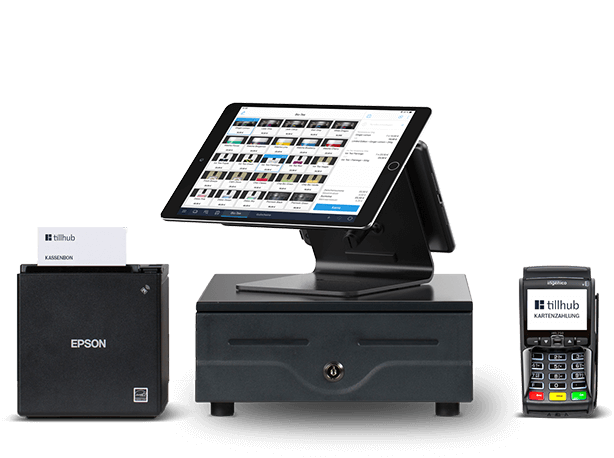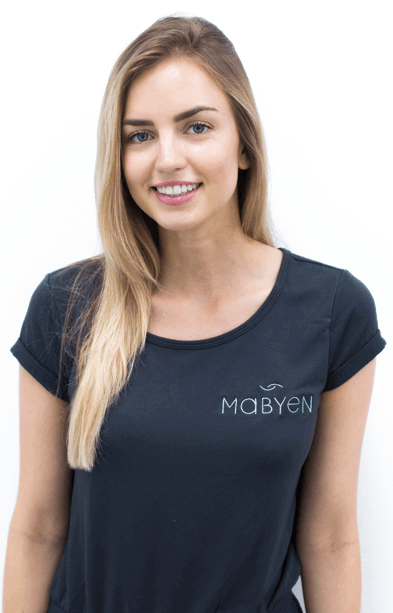 For me, Tillhub means modern technology, excellent support and ease of use.
Manuela Apitzsch, founder and CEO of MABYEN.com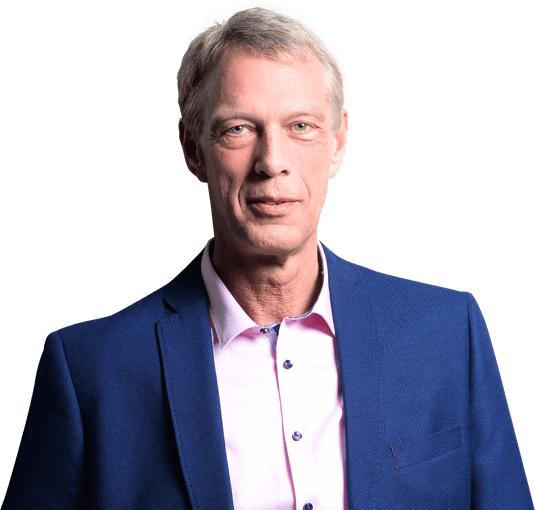 When it is supposed to be easy and uncomplicated, Tillhub is my choice!
Peter Durek, Managing Director of Jazz Dreams Berlin
what distinguishes us
Why you will love the Tillhub gastronomy POS system
Resistant to wine & co.
It is not unusual to spill food or drinks in restaurants. But don't panic, the Tillhub gastronomy POS system is resistant to your ingredients.
All revenues at a glance
Which dishes are your stars and which ones do not sell? Our reports show all relevant sales statistics at a glance so that you can adjust your offer according to your customers' wishes.
Employee profiles
Each of your employees has their own login with individual access rights. This provides you with transparency in your daily work and enables good employee management.
GoBD/GDPdU compliant
The Tillhub gastronomy POS system allows you to sit back and relax when the tax inspector knocks on the door. It is 100% compliant with the law.
Data stored in the cloud
Our gastronomy POS system gives you the opportunity to keep an eye on what is happening in the store even when you cannot be present. All data is securely saved in a cloud and constantly synchronized, so that you can access it from anywhere, anytime.
Friendly customer support
At Tillhub, passionate employees take care of your worries, so you never run into annoying computer voices - promised!
Accept payments without cash with the Tillhub gastronomy POS system
It is becoming self-evident for consumers to pay by card in restaurants and cafés. After all, you do not always have the time or opportunity to bring cash for a date or lunch. In addition, our environment is becoming more and more digital. Consequently, it makes sense to follow this trend and offer your customers flexible, cash-less payment options. With the Tillhub POS system you won't have to send your customers to the ATM in the future, but you can settle easily and simply send the receipt to your customers by e-mail. Quite digital, right?
Modern POS systems: Gastranomies become more flexible in everyday work
It makes a difference whether your employees take orders with modern iPads or still with pen and paper. Image is everything! The external appearance shapes the image of your business and leaves an impression on your customers. With our POS system for gastronomies, you show your customers that you are up to date and at the same time you appear professionally at the Point-of-Sale. In addition, your employees will make fewer mistakes in their daily work with our gastronomy POS system and your customers enjoy uncomplicated billing processes. Whether food truck, takeaway, bar or café - our Tillhub gastronomy POS system can be used everywhere.
Law compliant POS system for gastronomies: Don't fear the tax office anymore
The problem with old cash registers is that they often do not work in accordance with the tax office. A horror for every entrepreneur! Especially in this area you do not want to make mistakes, because they can turn out to be quite expensive. With our gastronomy POS system you are legally always on the safe side, because we work GDPdU / GoBD-compliant. Your sensitive data is stored on servers in Germany, so you absolutely do not have to worry about it. Should the tax office or the tax auditor pay a visit, you can export all important data in compliance with the law with only one click, so that you do not have to worry about complicated laws anymore.
Intelligent POS software: Gastronomies with strategy
Especially for gastronomies it is important to know which dishes of your menu are well received and which are not. Our gastronomy POS system allows you to always know exactly the current daily turnover. This gives you the freedom and flexibility to be able to react quickly, set up spontaneous offers, or cleverly adapt your menu. Out POS software has proven to be a great tool when it comes to the strategic design of your menu.
Transparent employee management with our gastronomy POS system
Our POS system allows you to equip each of your employees with individual access rights in advance. For example, some employees may view the daily turnover or cancel previous transactions while others are only able to enter transactions. Additionally, our gastronomy POS system allows you to see when employees have started the workday, logged in and how much revenue each employee makes in a given amount of time.
Convince yourself of Tillhub - without obligation and free!
Request demo